Lift Chairs
If you or a loved one experiences difficulty when sitting or standing, there is no better solution than a Lift Chair that is not only comfortable and stylish, but also provides assistance with the simple push of a button. AmeriGlide has teamed up with the leaders in the Lift Chair industry, allowing us to offer these incredible products at the lowest possible price point! No matter which type of Lift Chair you need, AmeriGlide has the perfect choice for your home! If you have any questions, give us a call to discover which Lift Chair is right for you!
1 (800) 790-1635
---
If you need help narrowing down your search, select the areas below that best suit your needs and hit the Search button at the bottom.
Choosing The Right Lift Chair
If you're unsure as to which type of lift chair is best for your situation, consult the following guide to learn more about the options available to you when you shop.
---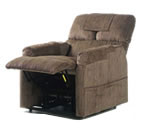 Lift Chairs - Two Position
From
$1,754.00
A two-position lift chair is designed to allow you to sit comfortably, at a slight recline, and also assist you when getting in and out of the recliner. They tend to be the most affordable types and are best for casual users who simply need help standing and sitting, but may not otherwise use their recliner for long periods of time.
---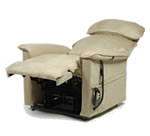 Lift Chairs - Three Position
From
$692.00
A three-position lift chair features the same slight recline for reading and relaxing as a two-position model, but also includes a steeper recline for napping. Three-position lift chairs offer more versatility to most users, and often allow for more additional features than simple two-position models do.
---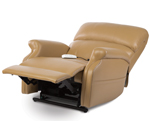 Lift Chairs - Infinite Position
From
$1,070.00
An infinite-position lift chair allows for a full flat recline position for sleeping. These lift chairs have dual motors that can operate the footrest and backrest independently of one another, allowing you to create a wide number of positions in order to find the setup that's most comfortable for you.
---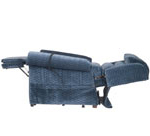 Lift Chairs - Zero Gravity
From
$1,669.00
Zero Gravity lift chairs offer a wide variety of positions, allowing even the pickiest of people to find a position they are comfortable in. The large variety of positions can also have heath benefits such as: back/neck relaxation, increased circulation, increased lung function and spine pressure relief.
---
We created this category to group any chair that is capable of acquiring a trendelenburg position, which allows for health benefits such as better circulation. This simple means that the feet can be positioned above the head by 15-30 degrees.
---
Top Lift Chair Manufacturers
AmeriGlide has teamed up with the industry leaders in lift chair recliners, Golden Technologies and Pride Mobility, in order to meet the wide variety of needs in a lift chair. We can help you find the one that is right for you. Give us a call and speak with one of our experts or use the Advanced Search Form to the right. The Advanced Search Form allows you to match your size and the options you desire to your perfect lift chair.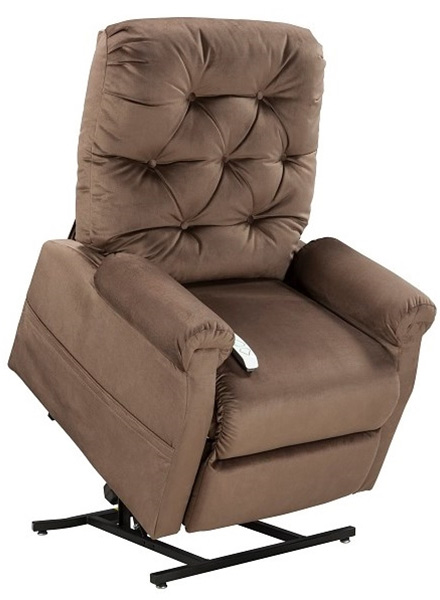 From
$692.00
View AmeriGlide Chairs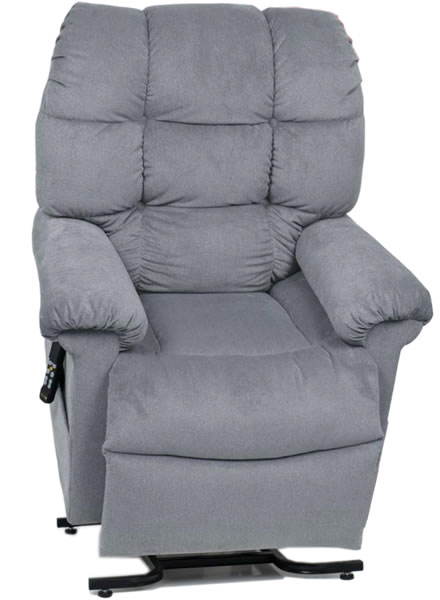 From
$959.00
View Golden Chairs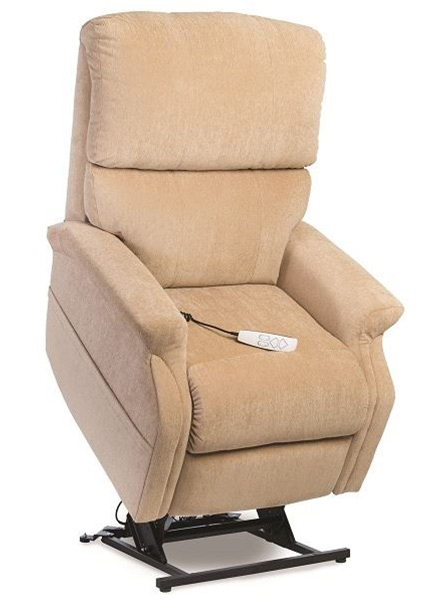 From
$794.00
View Pride Chairs
Frequently Asked Questions