About AmeriGlide
Mission Statement
To provide the correct mobility and accessibility solutions for clients needs at the best possible prices, by streamlining the manufacturing, fulfillment, and installation/assembly process.
---
Company History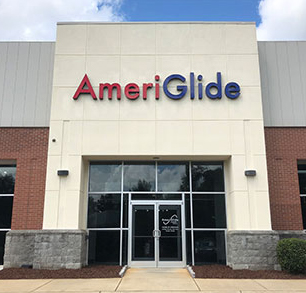 AmeriGlide, Inc. was founded in 2004 in Raleigh, NC, serving the entire United States through a large network of dealers, installers, and service technicians. AmeriGlide has established corporate offices in Arizona, Georgia, Kentucky, Missouri, and North Carolina.
Adhering to the company's mission, AmeriGlide sold the first ever stair lifts and vertical platform lifts, and was the originator of Direct-to-End Consumer sales for those products.
With the purpose of reducing cost and expanding utilization, clients can now buy first class solutions at a fraction of year 2000 prices.
Starting in 2013, AmeriGlide established a distributor program for independently owned businesses to represent the AmeriGlide brand with AmeriGlide store locations. Clients can find AmeriGlide distributors throughout the United States and providing the same quality products at the best possible price.
AmeriGlide has remained a leader in the stair lift and vertical platform lift industry since its inception in 2004. Naturally, AmeriGlide's product offerings have expanded over the years to include virtually any type of solution that improves the mobility of individuals, and the accessibility of homes and commercial buildings. While offering residential elevators for more than 5 years, AmeriGlide has improved its positioning in the elevator industry, specializing the direct to builder marketplace. Home builders and remodelers can benefit by purchasing direct from an elevator manufacturer.
---
The AmeriGlide Team
AmeriGlide is constantly growing its team, and we encourage those who have a passion for improving the lives of individuals with limited mobility to join the AmeriGlide team through our dealer, contractor, and distributor programs.