Write a Review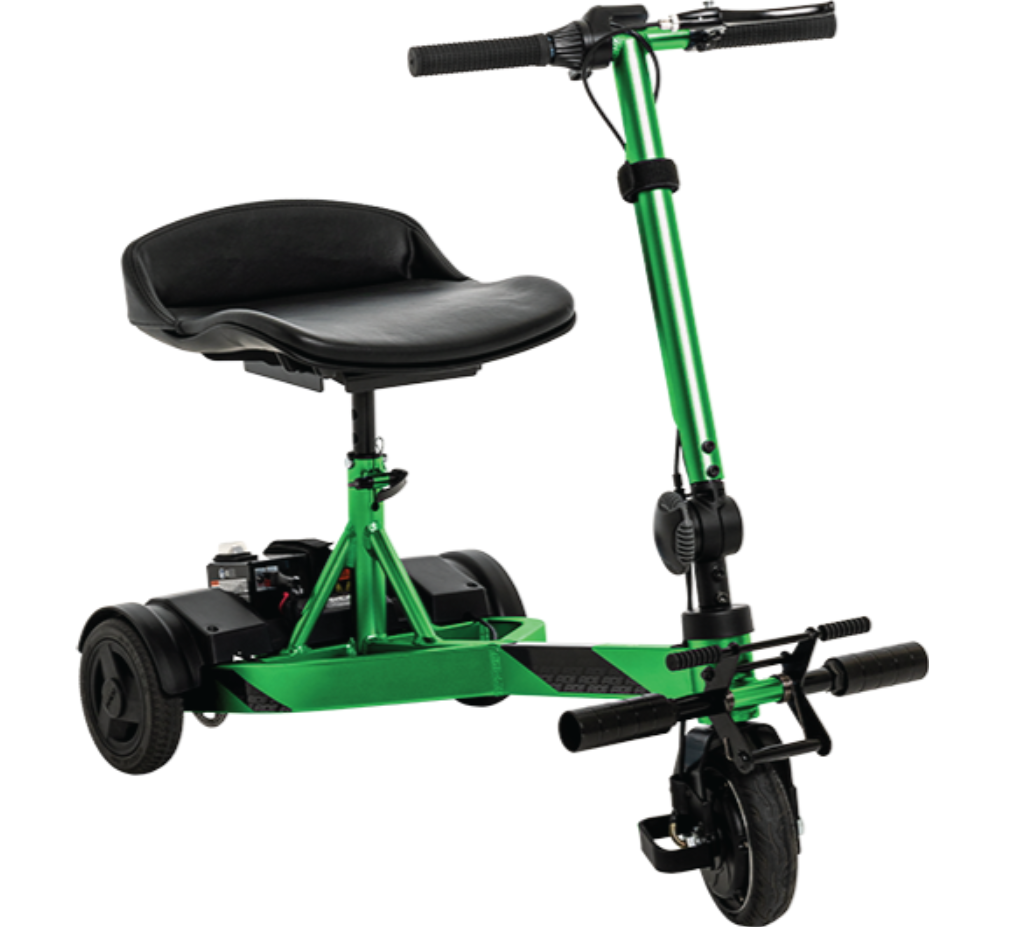 Journey far and wide with the iRIDE™! This ultra-lightweight scooter is super portable and perfect for traveling. Equipped with both a manual hand brake and supplemental foot brake, the iRIDE delivers a safe and comfortable ride!
Portable and easy to travel
Supplemental foot brake
Manual hand brake
Digital LCD display
Foldable tiller with adjustment knob
Airline-safe lithium-ion battery pack
NOTE:
Transport of this item on commercial aircraft is subject to federal regulations and airline policy. Please consult your airline prior to your flight to ensure your iRIDE and its lithium ion battery are permitted.