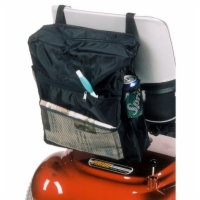 The AmeriGlide Ultra Stair Lift uses the always reliable rack and pinion drive system, that offers a safe, smooth ride for every trip up or down your home's stairs. With the AmeriGlide Ultra, you will enjoy the "Soft Start" and "Soft Stop" technology that ensures a smooth ride from start to finish. The DC battery allows you to make a trip up or down the stairs, even during a power outage. The innovative design of this amazing looking stair lift will fit into your home just as any other piece of furniture would.
The 2013 AmeriGlide Ultra includes...
300 lbs. capacity
Folding footrest
High quality upholstered seat and armrest
Aesthetic track and finished floor mounts
Give our stair lift experts a call today to learn how easy it is to make your home safer and more accessible for you and the rest of your household.