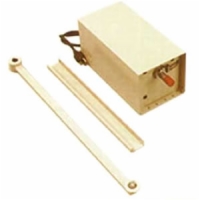 The Reconditioned AmerGlide Hercules II 750 Vertical Platform Lift is designed for commercial buildings such as churches, schools, offices, government buildings etc. This commercial version can be configured to meet local requirements. This powerful 750 pound lift, eliminates the barrier to entry and allows you to continue your daily routine.
This reconditioned commercial version is perfect for those who need the functionality but at at an incredible price! This reconditioned lift comes with a 30-day parts warranty.
So if you're in need of a vertical lift inside or outside your commercial building - call us today!